Personal Banking
First Time Home Buyer
First Time Home Buyer and affordable lending programs
Chelsea Groton Bank has helped thousands of people to become homeowners with our many programs for first time home buyers. And we're ready to help you too!
Now offering $500 off closing costs for qualified first-time home buyers*
Already started? Complete your application.
Community Heroes Homeownership Program — Are you or your co-borrower employed as a full-time EMT, firefighter, paramedic, police officer, nurse or teacher (K-12)?** In appreciation for all you do, you may be eligible to purchase a home with only a 1% down payment, and up to $500 off closing costs.* There is no requirement that the community hero lives in the same town where he or she works.
Credit Builder Program — New to credit? Or looking to rebuild credit? We've designed this program to help those with limited or poor credit history to build good credit. If approved for the loan, the amount you borrow is held in a bank account while you make payments, helping you build savings and credit at the same time.
Home Of Your Own Program for Persons with Documented Disabilities — Chelsea Groton is committed to assisting all qualifying persons to achieve homeownership. If you or a live-in family member have a documented disability, Chelsea Groton has partnered with Connecticut Housing Finance Authority (CHFA) to help qualifying borrowers purchase their first home with a low-interest rate loan and down-payment assistance through the Home of Your Own Program.***
Connecticut Housing Finance Authority (CHFA) — Looking to buy in an area of CT targeted for revitalization, or trying to live in the same community where you work? A variety of home loans are available at below-market or competitive interest rates to eligible first time home buyers and prior homeowners.
Time to Own — Think you're ready to buy, but unsure how you'll afford it as rates are rising? Chelsea Groton is participating in the CHFA Time To Own – Forgivable Down Payment Assistance loan program, for eligible homebuyers who receive a CHFA first mortgage loan. This program, which offers a 0% annual percentage rate (APR) and no monthly payment, will help alleviate potential homebuyers' inability to cover the down payment and closing costs required to purchase their first home.
Federal Housing Administration (FHA) — Is your credit score on the low side? In some cases, we can still offer lower down payments and closing costs through FHA first time home buyer loans. Let's discuss if this makes good financial sense for today and your future.
Veterans Administration Home Loans (VA) — Thank you, service members and veterans, for the sacrifices you and your families have made! Service members, veterans, and surviving spouses may be eligible for home loans and other housing-related programs to help buy, build, repair, retain, or adapt a home for personal occupancy.
United States Department of Agriculture (USDA) — Interested in living away from the hustle and bustle? Through the USDA, we can assist low- and very-low-income applicants to obtain housing in eligible rural areas by providing payment assistance to increase an applicant's repayment ability.
Down Payment Assistance, Government Loan and Grant Programs, including Connecticut Housing Finance Authority Down Payment Assistance Program (CHFA DAP), and Federal Home Loan Bank of Boston (FHLBB) EquityBuilder and Housing Our Workforce (HOW) programs — We partner with a number of organizations to help qualifying buyers purchase homes with low interest rates, reduced down payments or grants.
Before you start your house hunt, get a mortgage pre-approval by contacting one of our experienced mortgage lenders.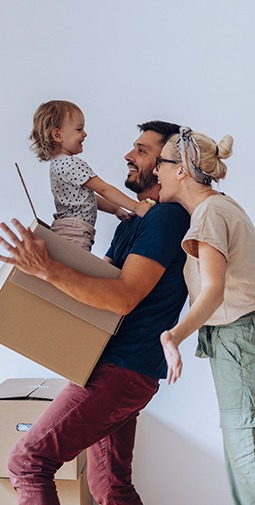 Ready to buy?
If you're ready to get a mortgage, you can apply online, come into any branch or reach out to any mortgage lender on our Residential Lending Team, below.
*Limited time offer. Available on qualifying one-unit primary residence first position mortgage applications only. $500 credit limited to no more than actual closing costs. No partial or cash rebate. Applicable closing costs to which any credit can be applied are limited to: application fee, flood zone certification fee, document preparation fee, construction inspection fee (if applicable), lenders title insurance premium, lender's attorney's fee, government recording charges. Application fee must be paid by borrower at the time of application and the credit will be applied at closing. Application fees are not refundable if the transaction does not close. Subject to credit approval, not all applicants will qualify. Programs, rates, terms and conditions subject to change without notice. Certain restrictions may apply. All approvals subject to underwriting guidelines. Not all applicants will qualify. This offer is not a commitment to lend. Chelsea Groton Bank, 904 Poquonnock Road, Groton, CT.
**For Community Heroes Homeownership Program only: Program requires one borrower be currently employed part time or full time in one of the identified eligible occupations as determined by Bank.
***In addition to providing the disability documentation, borrowers must be a first time homebuyer or have not owned a home in the past three years, and the home must be the borrower's primary residence. Borrowers must qualify for the program and attend a free Homebuyer Education course prior to closing. Eligible properties may include existing single family homes, multi-unit, condominiums, townhouses and new construction.
NMLS Institution ID 402928