Why Chelsea Groton
Chelsea Groton Bank helps individuals, families, and businesses succeed in big ways and small by putting more effort into everything we do — and by doing it all with a one-person-at-a-time mindset. We're committed to supporting every customer's needs and financial wellness goals, equally.
Exceeding the expectations of our community.
Mission
We help our customers and communities achieve their specific goals by taking them on as if they were our own.
Vision
An innovative financial services company that inspires its employees, customers and communities to achieve their full potential.
Values
Exceptional service, extraordinary employees, thriving businesses and communities, lasting partnerships.
Building a strong community.
Partnership in the long-term growth of our community has been our vision for 169 years. Chelsea Groton is committed to giving back to the community through several different initiatives.
Chelsea Groton Foundation
In support of its ongoing commitment in partnership for the long-term growth of our community, the Foundation has awarded over $5.7 million in grants to nonprofit organizations in Connecticut and Rhode Island since 1998.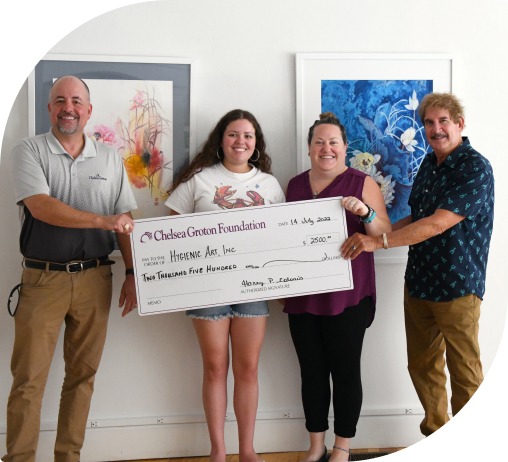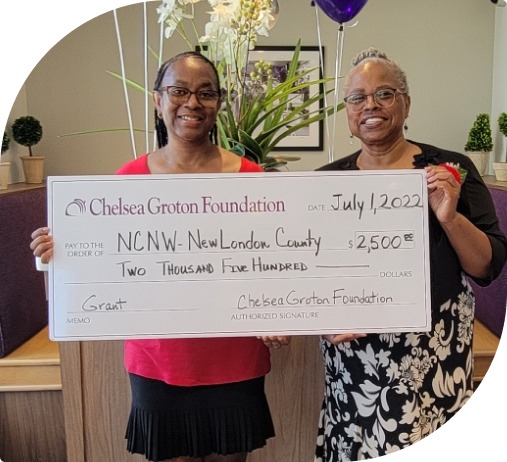 Bank Sponsorships
Chelsea Groton sponsors events, programs, and initiatives of local nonprofit organizations in the areas of arts and culture, economic development, education, health and human services, and more.
Grants for Teachers
Chelsea Groton awards grants to teachers to help support financial education programming in area classrooms. Applicants will be required to teach FDIC Money Smart programming, test students, and bring students on an educational field trip to a bank branch.
Casual for a Cause
The Bank supports the Dress Down Days for Charity program that enables eligible employees to make a charitable donation for the privilege of dressing down.
Volunteer
Our team members volunteered 7,045 hours in the community in 2022. We are happy to help area organizations recruit volunteers for upcoming events. Just send us the details.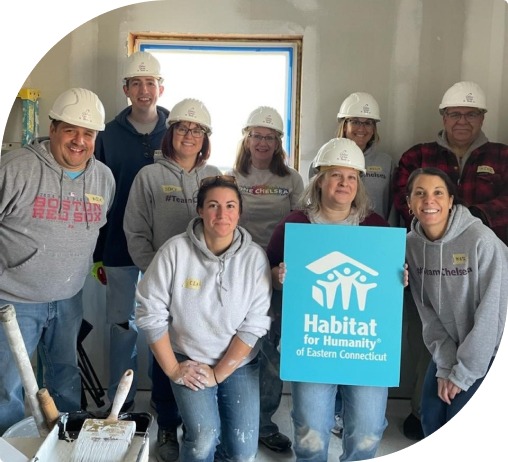 Diversity, Equity, and Inclusion
ONE CHELSEA is an initiative designed to highlight the strength of the Bank's continuous commitment to diversity, equity, and inclusion throughout history.