Personal Banking
Contactless Visa® Cards
Tap and go with our Contactless cards
At Chelsea Groton, we're always looking for ways to make transactions as secure and convenient as possible. We've had a longstanding partnership with Visa to provide purchasing power to our cardholders when paying for goods or taking cash out.
Our debit cards are safer to carry than cash, more widely accepted than checks, and honored at millions of merchants and ATMs worldwide. And now, we're making our customer's payment experience better than ever by providing Contactless Visa Debit Cards and offering features like Mobile Wallet.
Benefits of Contactless Cards:
Touch-Free — Instead of inserting the debit card in a terminal or handing it to a cashier, simply hold the card just above the terminal for the card to be read.
Secure Processing — Each transaction is accompanied by a one-time security code that protects your card information.
Quick Check-out — Authorizations process more quickly than a standard chip card.
Using a Contactless Card is easy and fast:
At checkout, look for the contactless symbol on the payment terminal.
When prompted, hold your debit card above the contactless symbol or top of the terminal for 1-2 seconds.
Your payment is securely processed in seconds. Once confirmed, you're good to go. It's that easy!
Looking for Contactless Visa® Credit Cards?
Apply today for the Contactless Credit Card that benefits you. Already have a credit card? Login to your account.
Frequently Asked Questions
All Chelsea Groton Bank debit cards issued after July 19, 2021, are contactless-enabled. Still not sure? Check for this contactless symbol on the front of your card: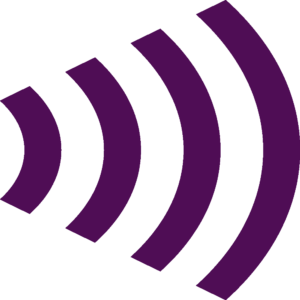 If your card does not have this symbol and you would like a contactless card, please visit your nearest full service branch to receive one today or contact us at 860-448-4200 to have one mailed to you.
If you misplace your card, please disable it in our mobile app or online banking, then contact our Customer Care Center at 860-448-4200.
To activate your Visa® Debit Card, call 800-992-3808, visit a Chelsea Groton Bank ATM, or complete another PIN based transaction. You must have a PIN already established to activate by phone or ATM. If you don't have a PIN, please visit one of our branches or contact Customer Care at 860-448-4200.
Debit cards are valid thru the last day of the expiration month. Replacement debit cards are mailed by the middle of the expiration month. Cards are mailed directly to the cardholder.
The daily (we define as a 24 hour period beginning at 6 pm and ending at 6 pm) ATM withdrawal limit on your Chelsea Groton Visa® Debit Card is $500. Your daily purchase limit is $2,500.
Temporary changes to your daily purchase and withdrawal limit must be requested in advance to our Customer Care Center by calling 860-448-4200 or connecting with us via ChelseaLIVE. Accounts must be in good standing, other terms and conditions may apply.
Fraud Watch monitors debit card transactions on behalf of Chelsea Groton Bank. If they flag a transaction as suspicious, they will put a temporary block on the card while attempting to reach you. 
Fraud Watch can be reached at 833-337-6075 (24/7). 
When in doubt, please contact our Customer Care Center 860-448-4200. 
If your card is lost or stolen, contact (24/7): Domestic: 1-833-337-6075.