We take your banking personally
When anyone comes to Chelsea Groton for their personal banking, we assume they have goals in mind. They might include anything from home ownership and financing an education to keeping on budget, building savings, and more. In every case, we're here to listen to your individual needs and offer personal banking solutions to help you reach your objectives.
Open an Account
Whether in-person or online, a Chelsea Groton team member can help customize your banking experience to your needs and guide you through account-opening.
Chelsea Groton is very helpful and their door is always open. It doesn't matter the branch, everyone is wonderful. I wouldn't want to go anywhere else!
– Deborah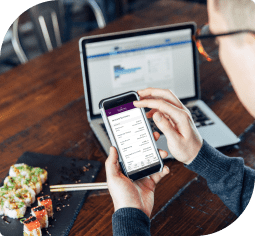 Checking
Looking for a checking account with a wide range of benefits? Chelsea Groton has you covered.
Savings
Tell us about your goals and we'll give you a savings plan to reach them.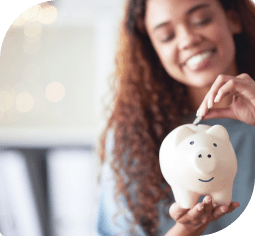 Lending
From mortgages and lines of credit to funds for unexpected expenses, we have a loan and support that will meet your needs.
Digital Banking
Online and mobile services allow you to access and manage your accounts anywhere you are.