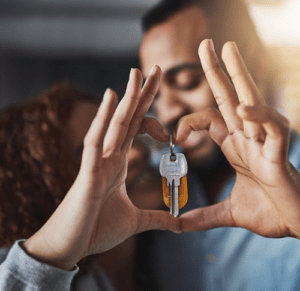 Purchasing a house is a huge milestone, one that involves both financial and emotional considerations. Here are 10 tips to help you make informed decisions and embark on your home-buying journey with confidence.
Research Neighborhoods
Before researching specific homes, start by researching different neighborhoods to find the one that suits your lifestyle. You should also consider factors such as proximity to schools, amenities, transportation, and safety. Take time to visit neighborhoods at various times to get a good feel. Speak to current residents and review online resources that provide insights into the atmosphere.
Understand Property Taxes
Property taxes vary from one town to another. By paying these taxes, you contribute directly to the well-being and growth of the community, such as schools, infrastructure maintenance, emergency services, and community development. This type of tax can significantly affect your overall homeownership expenses, so it's important to factor them into your budget. Be sure to research the property tax rates in your desired areas, and consider consulting with financial experts to discuss affordability.
Research Potential Lenders
Ask for references from locals who may have purchased a home recently, or contact a realtor's office for a recommendation. Check out reviews online, on social media, and on industry forums like the Better Business Bureau for insights into a lender's reputation. If you're considering applying for loans online, be sure to take a particularly cautious approach to ensure the online lender you're trying to work with is legitimate. Remember, if the loan rate being offered seems too good to be true, it could be a scammer looking to gain access to your personal information.
Get Preapproved for a Mortgage
Securing pre-approval for a mortgage is an important step in your home-buying journey. By taking the proactive approach of contacting a reputable lender for pre-approval before going on your house-hunting quest, you not only obtain a clear financial roadmap, but you position yourself as a serious buyer when you reach out to a realtor. Try to think of it as a reliable guide that simplifies the entire process, allowing you to focus on discovering your ideal home without the burden of financial uncertainties.
Contact a Knowledgeable Real Estate Agent
Choosing an experienced real estate agent is another important step to consider. Look for an agent who has expertise in the local market and who aligns with your specific preferences and requirements. A knowledgeable real estate agent does not just facilitate your property search; they also offer insights into market trends, neighborhoods, and negotiation strategies.
Research home insurance
Exploring home insurance options is a vital step in protecting your investment. Ensure your property's protection by conducting thorough research into trusted insurance providers and selecting a policy that meets your specific needs, such as flood insurance.
Learn about home inspections
Do your research to hire a proficient home inspector who can uncover any hidden concerns within the property. Real estate agents and local mortgage lenders can often help by making recommendations of trusted partners. Beyond just identifying structural concerns, a great inspector can provide advice on maintenance, energy efficiency, and even potential renovation opportunities.
Understand Closing Costs
These costs cover various fees and expenses you will encounter when buying a house. Appraisal fees, legal fees with attorneys, and the expense of getting title insurance are a few of the fees to expect. Keep in mind that closing costs can also include property taxes, homeowners' insurance payments, and administrative fees related to your mortgage and property transfer. Knowing all of these costs beforehand will help navigate the home-buying process with clarity and confidence.
Familiarize Yourself with Local Zoning
If you're thinking about adding a pool, garage, or chicken coop, it's important to make sure that your upgrades align with local zoning laws, before you make the decision to purchase your property. By being proactive and understanding local zoning requirements, you can prevent potential complications down the road.
Attend Open Houses
Attending open houses allows you to explore a variety of properties and gather essential information. Take advantage of this opportunity to ask questions and gain insights into the local housing market. It is a great way to become familiar with the available options and assess which properties align with your preferences and needs. Being physically inside the house will greatly impact your home-buying decisions.
Buying a home is a significant milestone in anyone's life! Take the time to thoughtfully research options and select partners that will support you on your homebuying journey. And finally, embrace the process, have fun, and make lasting memories in your new home!