While "the most wonderful time of the year" has many wonderful parts, it's important to stay vigilant in order to keep you and your family safe from scammers during the holiday season.
NEVER provide your personal or business information, personal identification numbers (PINs) or passwords to anyone, even if the person claims to be from Chelsea Groton Bank. Remember, the Bank will NEVER call you and ask for this type of information. Hang up immediately. If you aren't sure if the request is legitimate, call Chelsea Groton's Customer Care team at 860-448-4200 to verify.
Here are some of the most common holiday scams to watch out for and additional tips on how you can stay safe from scammers:
1. Online Shopping Deals: Did you forget to get a present? Scammers will be faking lots of holiday deals for desperate, last-minute shoppers. These might appear in your email inbox or through advertisements on social media and popular websites.
Don't click on ads or links in emails for deals that are too good to be true.
Make purchases at your favorite online store by navigating directly to the site using your browser or using an official mobile app for the online store on your phone.
Only shop from popular shopping websites that you know and trust. A lot of fake shopping websites pop up around the holiday season, with enticingly-low prices. Don't fall for it!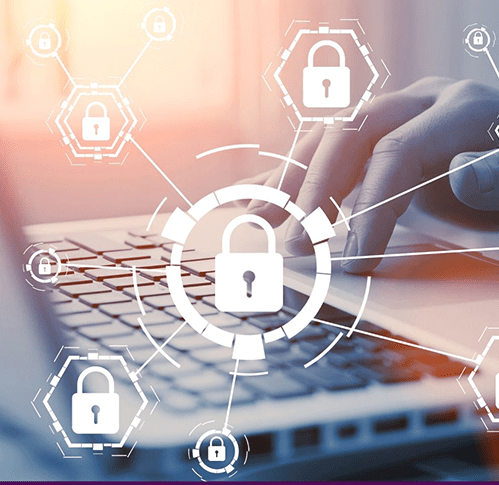 2. Charity or Donation Requests: Unfortunately, scammers will take advantage of the challenges non-profits have faced in recent years by pretending to be charitable organizations. They will email you – or even call you – asking you for a credit card number to use for "donations".
As a rule, never give your personal or credit card information over the phone to anyone who calls you unexpectedly.
If you receive an email from a charity or non-profit asking for donations, review the links, the sender address, and other components of the email to make sure the email is legitimate.
If you want to donate, go directly to the charity or non-profit's official website and look for ways to donate through their site.
3. Delivery or Shipment Notifications: Don't get excited about an unexpected delivery notification. The notification you received could actually be a phishing attack. These attacks are often successful during this season because people are expecting more deliveries and shipments than they normally do. In order to stay safe from scammers, be sure to:
Look closely at delivery and shipment notifications to make sure they're legitimate.
If you do shop online, go directly to the store websites to track your orders and shipments rather than click links in emails.
4. Fake Receipts or Financial Statements: Since more people than ever are doing their holiday shopping online, scammers know that you might be receiving lots of receipts in your email from various online shopping websites. You might also be receiving credit card or banking statements that list recent charges posted to your account.
If you receive a receipt from a company you buy from regularly, look at it closely before clicking any links or opening any attachments. If you don't recognize the purchase, don't click anything.
Remember that many phishing emails try to "shock" you into clicking without thinking. So, if you see a receipt with a very expensive purchase price on it or a "your payment is late" email from your credit card or banking institution, make sure you stop, look, and think. The email might not be legitimate.
Always visit a company's official website to review your supposedly late payment or recent purchase by either typing the web address into your browser window or by using their mobile app.
5. Gift Card Purchases: Someone might ask you to pay for something by putting money on a gift card, like a Google Play or iTunes card, and then give them the numbers on the back of the card. Or, a critical alert may appear on your computer, instructing you to contact "Microsoft" with a phone number to call, because your computer and bank account have been hacked. Using public information, the scammer may even mention your bank's name when you call. Victims will then be told their accounts have been hacked and they need to "duplicate" the transaction to get their money back, by purchasing gift cards and providing the card number to the fraudster who usually stays on the phone while the cards are purchased. Victims are told not to speak to anyone – not family and not the bank because it is difficult to know who is behind the scam.
No real business or government agency will ever insist you pay them with a gift card. Anyone who demands to be paid with a gift card is a scammer.
Another way to stay safe from scammers is to not call the number on your screen. If you do, and are asked to purchase a gift card, hang up the phone and contact your bank to report the incident.
6. Check Scams: If a person you don't know asks you to deposit a high dollar amount check and send some of the money to another person, it's a scam. The scammer will typically have a good story to explain why you can't keep all the money, such as to cover taxes or fees, to buy supplies, or something else. Checks used in these scams might look like business or personal checks, cashier's checks, money orders, or a check delivered electronically. In order to stay safe from scammers:
Never use money from a check to send gift cards, money orders, or wire money to strangers or someone you just met. Many scammers demand that you send money through money transfer services like Western Union or MoneyGram, or buy gift cards and send them the PIN numbers. Once you wire money, or give someone the gift card PINs, it is like giving someone cash. It's almost impossible to get it back.
Toss offers that ask you to pay for a prize. If it's free, you shouldn't have to pay to get it.
Don't accept a check for more than the selling price. You can bet it's a scam.
7. "Money Mules": People are being manipulated by their "fiancé" or a Facebook friend. Money is sent electronically to a person and they are instructed to either send it electronically to someone else, purchase bitcoin, or withdraw and mail overnight cash to a destination.
Never pass along money to anyone without first separately reaching out to the individual you know and trust, and verifying this request is real.
Always remember, never share your personal or financial information with anyone, and avoid clicking on links or opening attachments in emails and texts that you weren't expecting. These rules will help you avoid many common hacker tactics this holiday season and throughout the rest of the year.