As a Talent Acquisition Specialist, Renee Simao is out in our local community meeting with potential team members, which is what she loves to do. From volunteering with Habitat for Humanity to assisting with community events, Renee enjoys lending an extra hand to anyone who needs it! Learn more about Renee!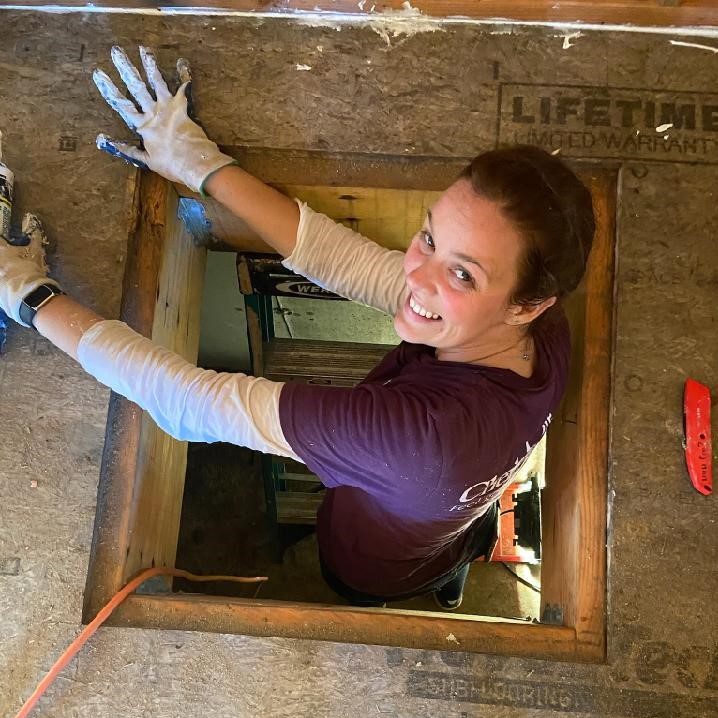 What is your current role at Chelsea Groton?
I'm the Talent Acquisition Specialist and have been with Chelsea for almost 4 years.

What do you love most about working at Chelsea Groton Bank?
What I love most is working for a company that provides educational and financial resources to help community members achieve goals they never thought were possible!

What are you most proud of in your work at Chelsea?
I'm proud of the mission we stand for. We are committed to helping the local communities we serve. When I joined in November 2019, little did I know that there was a pandemic right around the corner. To see the Chelsea team combine forces to help provide the local communities with resources such as PPP, SBA loans and other lending avenues, along with adapting and enhancing our technology to assist customers during this time, while keeping everyone safe was amazing and fulfilling. We were able to help local businesses stay open and provide alternative solutions for other customers!

Tell us a little bit about your life outside of work.
I live with my small family in Stonington, CT. I enjoy cheering for my son at his variety of sports, including basketball or lacrosse. If I am not rooting for the home team, then I'm out exploring the wilderness, volunteering in the community, or dancing the day or night away with Zumba!

What are some things you like to do to support the community?
I love helping people and organizing events any way I can. I have done a variety of community events from getting down and dirty for Habitat for Humanity to prepping, organizing, and attending a gala. I am always happy to help with anything I can do to lend an extra helping hand in my community!