Today we'd like you to meet Kerri McGrath! She loves nothing more than making a difference in her customer's lives and helping them reach their goals. Kerri looks forward to watching holiday movies, cherishes spending time with her fiancé Jay and adorable Jack Russel Terrier, and hopes to one day travel to Bali.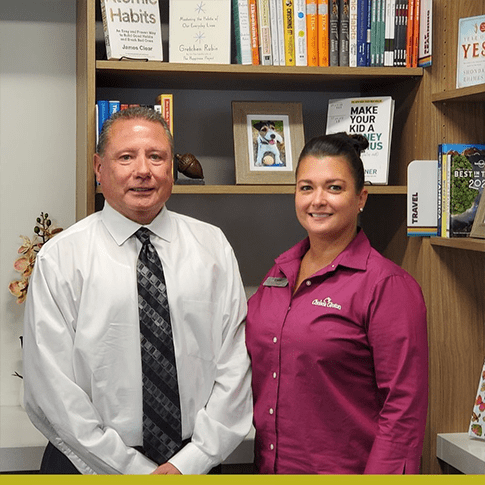 1. What is your current role and department?
I am a Customer Solutions Assistant Manager at the Mystic branch.
2. How long have you worked at Chelsea Groton Bank?
I have worked at the bank for 14 years.
3. What do you love most about working at Chelsea Groton Bank?
My co-workers, our commitment to doing what's best for our customers, and helping our customers achieve their goals.
4. What are you most proud of in your work at Chelsea?
I am most proud of seeing and hearing the happiness and relief when I have helped members ease their minds, especially if fraud is involved. Honestly, anytime I know I have made a difference makes me proud.
5. Tell us a little bit about your life outside of work.
I love my little Tucker, my 4 year old Jack Russell, more than words can say and am blessed with a wonderful family, especially my fiancé Jay, my sister, and friends who have become family.
6. What types of volunteer activities do you enjoy?
I love doing the Penguin Plunge (not actually taking the plunge) but I usually volunteer for registration.
7. Share about a favorite personal or family tradition.
Hallmark Christmas movies are something I look forward to each holiday season!
8. Do you prefer dogs or cats?
I love both but can't have a cat with Tucker, maybe someday though!
9. If you could travel anywhere, where would you go?
Bali!