Today we'd like to introduce you to Bill Mundell. Whether he's providing customers with new banking tools and experiences or working on DIY projects around the house, Bill is an innovator both at work and at home. He likes to give back to the community by volunteering with the United Way and helping with environmental clean-ups, and relaxes by spending time with his family during treasured game nights.
1. What is your current role and department?
I am responsible for Digital Banking products and services such as ATMs, Online/Mobile Banking, Debit Cards, and more, as a member of the Operations department.
2. How long have you worked at Chelsea Groton Bank?
3 years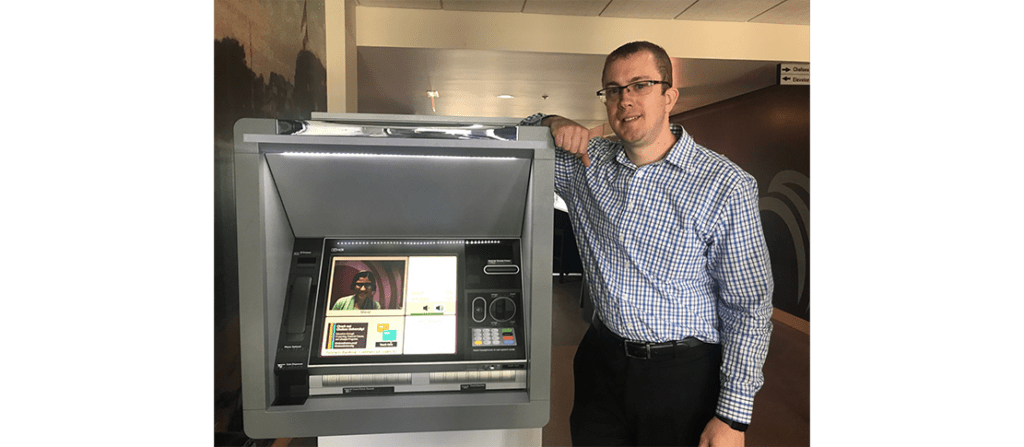 3. What do you love most about working at Chelsea Groton Bank?
Our commitment to the customer experience.
4. What are you most proud of in your work at Chelsea?
The opportunity to provide new tools and experiences to help our customers engage with us in different ways. Online, in person or on the go, these tools aren't simply for self-service. They are to allow the customer to choose how to do business with us, provide them with the tools they need to meet their specific goals and to provide us additional opportunities to engage with them.
5. Tell us a little bit about your life outside of work.
I enjoy fixing things. Like many, I always have projects at home from drywall, installing lights/outlets, plumbing, installing a new smart home gadget, etc. I'm definitely a DIYer.
6. What types of volunteer activities do you enjoy?
I enjoy giving back through the United Way and environmental clean-ups. I enjoy getting my hands dirty doing good things.
7. Share about a favorite personal or family tradition.
I married into a great family. From Thanksgiving to New Years it is an endless supply of great food, fun and lots of laughs. They're all excellent cooks and play family games like the Left-Right game (with Christmas presents) and the Saran Wrap ball game. In the Left-Right game, whoever ends up with the "Sweatin' to the Oldies" DVD gets a special prize.
8. Do you prefer dogs or cats?
I am actually allergic to cats although had them when I was growing up. We recently lost our dog of 10 years so we are in the process of trying to adopt.
9. If you could travel anywhere, where would you go?
If I had to pick one place it would be Ireland. I'd love to see the rolling hills and visit the old castles. In college I almost had the opportunity to complete a semester there but ultimately couldn't go.