Scams and fraud attempts have long been intertwined with making quick money. New tactics have developed as technology advances, leading people to occasionally find themselves in unsettling scenarios. Fraudsters have become experts on how to prey on people's emotions, especially fear, by creating time-sensitive situations and telling the victim they have to act immediately. By educating yourself on potential scam red flags, you can protect your private information and stop the scam in its tracks. Read on for two scenarios and see if you can spot the red flags.
The Richard Scam
Vishing scams, the fraudulent practice of making phone calls in order for a person to reveal personal information, has seen an uptick recently, especially when it comes to spoofing caller ID. Here is a real-life situation:
A customer called their financial institution saying they had received a call from a man named Richard who said he was part of the institution's Fraud Department. On the phone, Richard notes there is an $800 Airbnb transaction attempting to go through and asks if they authorized it or not. After telling Richard "no", he then asks for online banking credentials and debit card information. Immediately after acquiring the information, Richard attempts to put through larger transactions before the customer realizes a scam is occurring and can report it.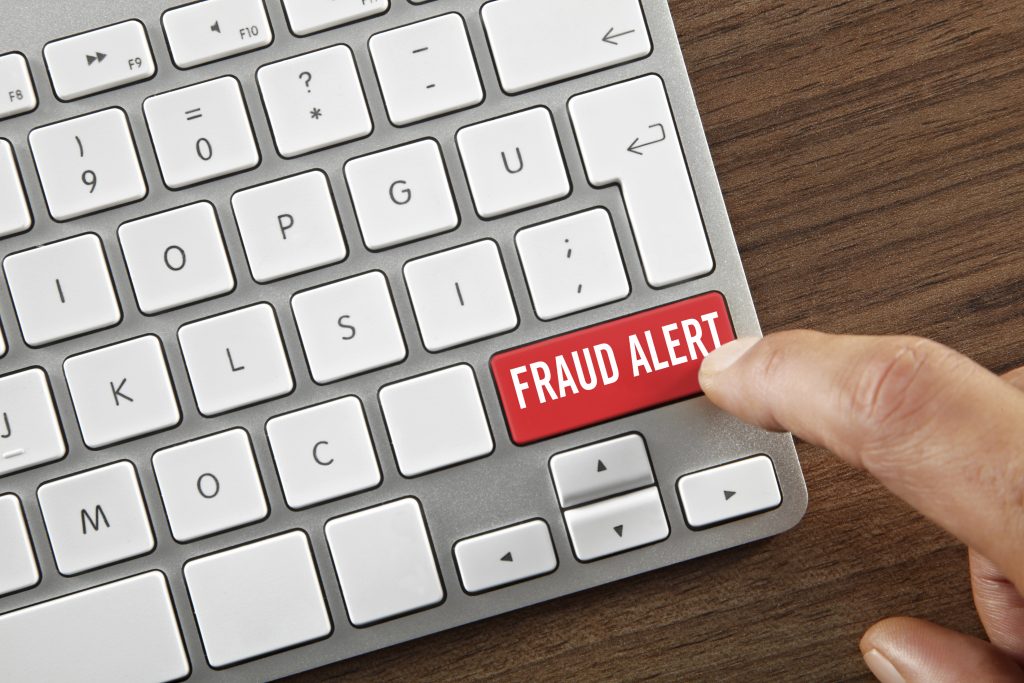 There are several red flags in this situation that can prevent the loss of personal information:
Banks will never reach out to you and ask for a card number or online banking credentials.
Unfortunately, caller ID is not a way to confirm an identity. It's common practice that phone numbers can be spoofed to look like they are coming from a specific organization or business.
The PayPal Refund Scam
Spear Fishing scams, the fraudulent practice of sending emails from a known or trusted source to gather personal and confidential information, has also seen an uptick recently. Here is how it can happen:
A customer walks into a bank, concerned they were being scammed. They received an email from PayPal saying their account has a charge of $99. Using the number noted on the email, they called PayPal to dispute the pending charge. The PayPal representative said they needed to view the customer's online banking to see if the charge was reversed. The customer logged into their online banking; the PayPal representative took control of their screen and then showed the customers that they accidentally refunded $60,000 instead of $99. The representative gave wire instructions for sending the money back and told the victim that, if asked by the bank teller, to say the funds were for purchasing a property. When the customer entered their bank, the staff showed them it was actually a transfer from their savings to checking and not a refund. Their bank locked down their online banking account, had accounts closed and opened, and the victim was advised to have their computer cleaned in order to prevent future fraud.
Did you spot the red flags?
For refunds, representatives will never need access to your accounts to determine if a refund was successful or not.
If someone is instructing you on what to tell your bank when it comes to transferring money, stop all actions. Bank tellers are not trying to be nosy, but they are trying to protect customers by asking questions about the purpose of transfers. If you are told to lie, consider the other person to be untrustworthy and part of a scam.
If a scammer gets your information, go to identitytheft.gov for further information on how to report the occurrence. Even if you recognized it was a scam and never provided information, it's helpful to report the scam attempt.
If believe any of your information has been compromised, or even if you're unsure if you were the victim of a scam, contact your financial institution so your accounts can be reviewed, and appropriate steps can be taken to ensure the safety and security of all personal and financial information.