There comes a time in all our lives when we may need to become a caregiver of those who took care of us. This National Family Caregivers Month, we're sharing tips on how to financially prepare to become a caregiver for your loved one and signs to look out for when visiting with family this holiday season.
What Can You Do to Prepare?
Caregiving can come at a financial cost. Fortunately though, there are ways you can prepare for and mitigate the financial burden of caregiving.
Long-Term Care Insurance: Long-term care insurance is designed to cover the costs of long-term services. This includes nursing homes, assisted living facilities, adult day care, or in-home care. As a caregiver, you can buy insurance as the "payor," listing your care recipient as the "insured."
Save Ahead of Time: Another way to prepare for the financial impact of caregiving is to save ahead of time. Though it's difficult to say with certainty whether your loved ones will need caregiving help in the future, it never hurts to prepare anyways. The best-case scenario is you don't need it, and the worst case is you need it and already have it. Remember, when juggling several financial priorities, it's important to take care of yourself.
Be Transparent About Your Financial Situation: As you prepare to be a caregiver, it's important to be open and transparent about your financial situation. If your care recipient is willing and able to discuss their financial situation, consider sitting down with them. Be open about what you can provide. And don't be afraid to ask what financial resources they can provide to help with caregiving burdens. Every little bit helps, and it can be beneficial to get creative about how to fund the total costs of caregiving.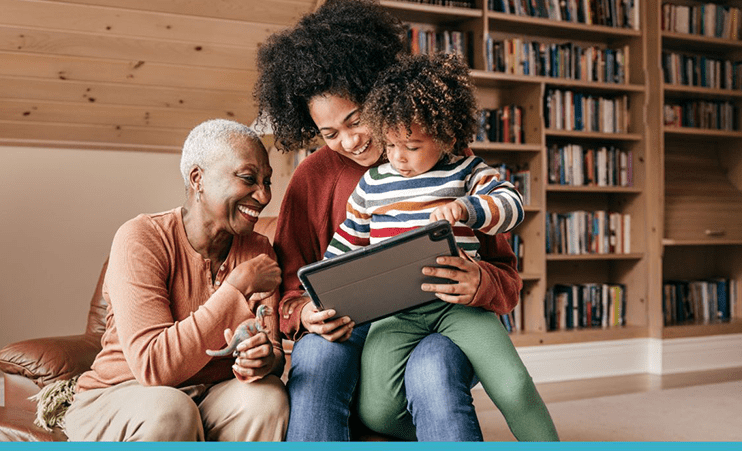 Signs of Age-Related Decline to Look for During Holiday Visits
The holiday season is a great time of year to travel home and see family. For some, holiday visits are the only opportunity to see aging loved ones in person, so it's important to pay close attention to their physical and mental health and their living situation. This holiday season, be sure to look for the following warning signs that a loved one may need some extra help at home:
Weight Loss: One of the most obvious signs of ill health is weight loss. Possible causes could include cancer, dementia or depression. Seniors may experience lower energy levels or fatigue, which can make it challenging to shop for and prepare nutritious meals and then clean up afterwards. If weight loss is evident, encourage your loved one to schedule a doctor's appointment to address the issue.
Changes in Balance and Mobility: Pay close attention to the way your loved one moves and how they walk. A reluctance to walk, changes in gait or obvious pain during movement can be a sign of joint, muscle or neurological problems. If your loved one is unsteady on their feet, they may be at risk of falling.
Fluctuations in Mood and Behavior: Keep an eye out for changes in your loved one's moods, behavior and routines. You can't always gauge someone's emotional state over the telephone, even if you speak daily. To determine whether a loved one is staying active and getting valuable social interaction, it helps to have a general idea of what their usual schedule is like and the kinds of pastimes they enjoy. Are they still going to church on Sundays or seeing the hairdresser on Fridays? Do they still take a nightly stroll around the block or enjoy sitting down with a good book in the afternoon?
Changes in the Home Environment: Take a walkthrough of their home during your visit to see if they are keeping the house to their usual standards. Be aware that sometimes the signs of trouble are a bit subtler. Scorched cookware could indicate that your loved one has forgotten food on the stove or in the oven. An overflowing hamper could mean they don't have the strength and/or desire to do laundry. These signs might indicate it's time to arrange for someone else to take over meal preparation and laundry duties.
If you're looking to learn more, join our upcoming class at the Groton Senior Center, Are You Ready to Be Your Parent's Caregiver on Thursday, December 13th from 6:00-7:00 PM. Register by calling Groton Senior Center at 860-441-6785.