Lauren Vincent joined Chelsea Groton as a Commercial Portfolio Administrator. This summer, she was promoted to Small Business Loan Officer. In her new role, she meets with businesses to learn about their financial needs and to match them with the right loan solutions.  She can help businesses obtain a commercial loan, real estate loan, line of credit, Small Business Administration (SBA) loan, and more.  As someone with years of experience in banking and credit analysis, Lauren knows what lenders are looking for in a loan applicant and enjoys working with customers to guide them through the process.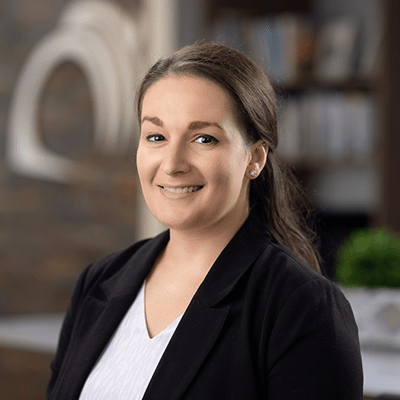 "Lauren excels in evaluating the details of her clients' operations and guiding them through any obstacles in order to help them achieve their business goals," said Rich Balestracci, Senior Vice President, Commercial Lending Department Manager at Chelsea Groton Bank. "Her past experience on both the credit side and in commercial lending will make her an invaluable resource for small business owners in need of financing."
Lauren has lived in southeastern Connecticut her entire life and truly loves her community.  She currently resides in Stonington, CT with her husband and daughter.  She is a member of the Southeastern CT Women's Network and actively attends business networking events. 

Lauren graduated in 2014 from Salve Regina University with a bachelor's degree in Business Administration and a bachelor's degree in Financial Management. She continued her education at Salve Regina University and graduated with her MBA in 2015.
Interested in talking to Lauren Vincent, Small Business Loan Officer, about your business venture? Give her a call at 860-448-4162 or email lvincent@chelseagroton.com.