Dawn Sandvoss joined Chelsea Groton Bank as Assistant Vice President and Commercial Loan Officer last spring, with over 30 years of experience in accounting, financial reporting and commercial real estate.
Dawn's previous experience as a commercial loan officer and credit manager has enabled her to develop a deep understanding of a customer's financial situation and to come up with lending solutions to help them reach their financial goals. Upon joining the CGB team, she immediately rolled up her sleeves to meet with customers by phone and video call in order to assist them with the SBA PPP process, and to discuss additional lending options for the small businesses in the community.
"The way Chelsea reacted to the pandemic was incredible. The speed, organization and competency was truly amazing," shared Dawn. "I literally was in the office my first two days and then sent home to begin working remotely, but I never felt out of touch. My manager and colleagues were always there to answer my questions. The communication was streamlined amongst our team, so I was well-positioned to help customers. Customers would call and some were, understandably, very panicked about their options. They needed reassurance, so our team was committed to being there at all hours to make sure they received the attention and care they so deserved. I feel extremely fortunate to work with such compassionate people."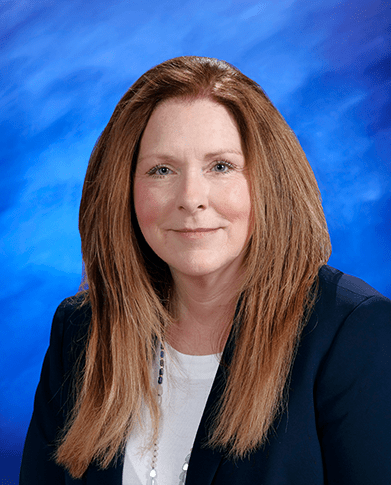 An active member of the community, Dawn serves as Treasurer of the Children's Museum of Southeastern CT, has participated in and organized multiple local Multiple Sclerosis events, distributes food with the United Way mobile food pantry, and is a member of the Southeastern Connecticut Women's Network and Eastern Connecticut Chamber of Commerce.
Dawn graduated from Tunxis Community College in Farmington, CT with an Associate's degree in Human Services and she completed a BA in Business and Sociology at Eastern Connecticut State University. Dawn also completed an Omega Performance class in Commercial Loans to Business with an emphasis on Cash Flow, Income Statement Analysis and Projections, and is a 2018 graduate of the Eastern Connecticut Chamber of Commerce Leadership program.
Want to schedule an appointment to discuss your commercial loan needs? Contact Dawn Sandvoss, Commercial Loan Officer.