Today we'd like to introduce Infoshred and owner Stacey Lombardo. Stacey has been helping the community safely shred their documents for almost 25 years.
Owner: Stacey Lombardo
Business: Infoshred – Shredding, Records Storage and e-Recycling
Location: Corporate Headquarters-East Windsor, CT – Serving CT, MA & RI
How many years have you been in business?
25 Years in October 2022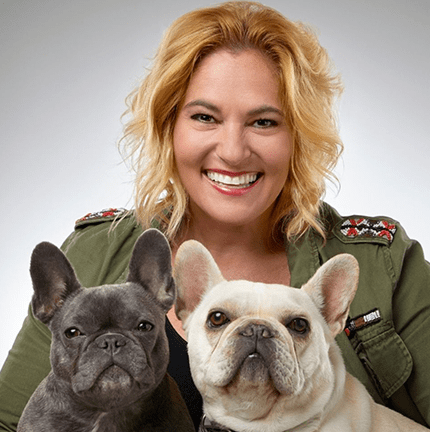 How did you get your start in this line of business?
My parents had a waste removal and recycling company, and they were shredding for the State of Connecticut. I grew that division of the business by promoting secure document shredding to our other customers and local businesses. In 1997, I bought the business from them and have been running it ever since.
What do you love about your business/industry?
I love that there are so many different businesses out there and many times it is a business you would never think of. Infoshred provides shredding, records storage, and e-Recycling across a wide array of industries in Southern New England. While doing business, I meet many business owners and I help them protect their businesses from data breaches and fraud. I am always amazed by all the different business that utilize our services. Our customer base is really anyone with confidential business or personal records.
What do you love most about the community where you do business?
Infoshred has been serving businesses in the Hartford Area and across Southern New England for the last 25 years. Since Infoshred's inception back in 1997, we have been focused on helping the community around us. For Infoshred, giving back is about being involved in, engaging with, and making an impact in our community. "We feel that when you have a business and you're supporting your employees, it's just natural to extend out into the community and figure out what you can do to help others. We need to care about the community outside our Infoshred walls".
The evolution of Infoshred's giving practices have evolved over the years – from writing a check to creating a donor advised fund. Infoshred's donor advised fund "The Giving Tree Fund" grants money each year to different organizations within the immediate area. Some of the organizations include Hands on Hartford, Oak Hill Music Therapy, 4-H Camp, and Channel 3 Kids Camp, and Community Renewal Team.
How has Chelsea Groton Bank supported you personally and/or professionally?
Chelsea Groton became an Infoshred customer in 2015 and over the last 7 years we have enjoyed a very favorable partnership. We have been able to grow with the bank as Chelsea Groton has expanded their footprint. Our relationship started with the bank through a previous relationship and a referral. Early on in Infoshred's history, I had the opportunity to work with Chelsea Groton's bank President when he worked at another institution. When he moved to Chelsea Groton, he called me again to discuss our services. I am always very thankful when past customers resurface again. It is a tribute to the customer service experience we have given them. I feel so fortunate to have a past customer seek us out.
What is your vision for the future of your business and/or your community?
Infoshred will continue to develop from within, attempting build up our team members. Team members that are satisfied and developing, just by default pass along good vibes into the community. My focus will be to continue to invest in the development of our team members which in turn translates into the positive Infoshred customer experience.
Interested in learning more about Infoshred and the services they provide? Head to infoshred.com or call 860-627-5800.