Today, we'd like you to get to know Global City Norwich. Since 2018, the organization has brought multiple cultures and communities together in an effort to embrace, engage and attract residents and visitors of Norwich to the Downtown area.
Business: Global City Norwich (GCN)
Global City Norwich Liaison: Suki Lagrito
Location: 66 Franklin Street, Norwich
How many years have you been in business?
4 years
How did Global City Norwich get started?
GCN is a program created through the Norwich Community Development Corporation (NCDC) based on the need to revitalize historic Downtown Norwich through cultural events and diverse business activities. NCDC, along with community and city partners, supported the creation of the program in 2018 as an effort towards economic development to engage, cultivate and facilitate entrepreneurship through fun, vibrant and innovative approaches.  
Why did you choose to open the organization in this community?
NCDC, city leaders and community partners such as Chelsea Groton Bank and Chelsea Groton Foundation noticed an opportunity to strengthen the best assets of the city – the people! Over the years, the need to create more small businesses in our city became a growing demand. The creation of GCN naturally made sense to address the increasing interest of diverse business owners wanting to invest and participate more in the Norwich business community,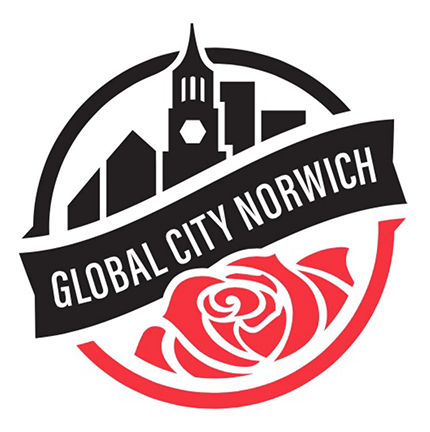 What do you love most about the community where you do business?
I am proud to say that a strength we have here in Norwich lies in our ability to go beyond accepting a culture. When we have cultural celebrations to include festivals, Norwich embraces and celebrates the traditions, food, music art and language of the featured culture. Being part of a community where people are open to learning about other humans fosters respect and increases awareness and appreciation for other cultures.
How has Chelsea Groton Bank supported Global City Norwich?
Global City Norwich attributes much of its success to the Chelsea Groton Foundation and Chelsea Groton Bank. The concept of the program was championed by President and CEO of Chelsea Groton Michael Rauh, along with Bank and Foundation members and staff. Frankly, the existence of GCN is where it's at today because of the unwavering generosity and support of Chelsea Groton. During GCN's first three years of operation, the Bank and the Foundation were the sole program contributors. Chelsea Groton Bank is definitely more than just a bank. The Global City Norwich program and all the people whose lives have been touched, is a living testimony of the significant impact that Chelsea Groton Bank has made.
What is your vision for the future of the business and/or the community?
Currently, GCN focuses on three program pillars: to bring people together through cultural events and activities; provide educational business information and resources in interactive workshops; and provide support and assistance for building owners and tenants to work together to fill empty store fronts in Downtown Norwich. The Global City Norwich mission to revitalize Downtown Norwich is still a top priority and the future includes growing the GCN network, aligning with like-minded stakeholders who share the same values, and working together to bring the best out of our city.
Interested in learning more about Global City Norwich and the services they provide? Head to globalcitynorwichct.com or call 860-304-8505.