Comix Roadhouse has been providing top-notch entertainment to visitors of Southeastern Connecticut for over 10 years. Patrons can attend karaoke night, check out local and regional country music, and view some of the best local and national comedians in the comedy club. Check out all Comix Roadhouse has to offer!
Owner/CEO: Marc Wiesenthal
Business: Comix Roadhouse
Location: Mohegan Sun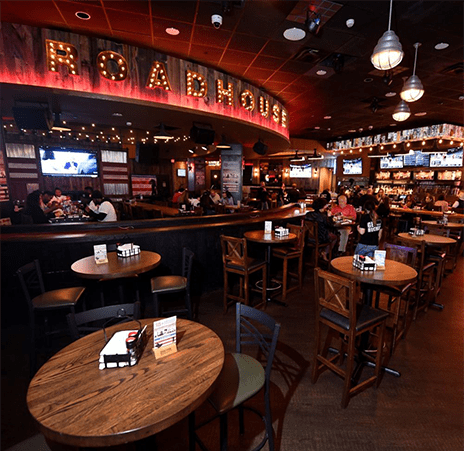 How many years have you been in business?
Originally, we had opened a comedy club at Foxwoods in late-2010. In late 2015, we decided to move over to Mohegan Sun, maintaining the comedy club only. In early 2019, we thought it was time to expand to be able to serve food and drinks to the crowd before a show. When a space opened up next to us, we were excited to work with Chelsea Groton to assist us in completing our vision of Comix Roadhouse.
What do you love about your business?
Here at Comix, we love building a team of superstar associates focused on making sure our guests have a great time in our venues. Providing excellent food, drinks, music and comedy is our top priority when it comes to the guest's experience.
Why did you choose to open your business in this community?
We opened and expanded our business in this area because of the location. Being located within Mohegan Sun, one of the best entertainment destinations in the country, grants us access to an incredibly high number of possible guests. We are one of the many reasons the guests have an even better experience when coming to this destination. We aim to provide a positive impact on out-of-state guests, as well as the many patrons from Connecticut.
What do you love most about the community where you do business?
We would not be the restaurant and entertainment venue we are today without the wonderful guests we get from far distances or the locals we hire and entertain. The local community provides us fantastic opportunities to hire the best possible team members who are passionate about what they do, and care about the guests they are serving. This region has also become a great tourist attraction for visitors who have in turn become a critical part of our customer base.
Interested in learning more about Comix Roadhouse and their upcoming events? Head to www.comixroadhouse.com or call 860-862-7000.