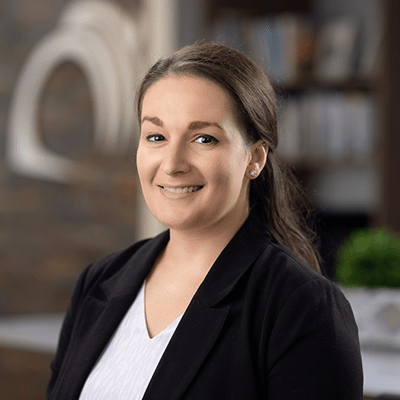 Lauren Vincent has recently been promoted to Assistant Secretary, Small Business Loan Officer at Chelsea Groton Bank. In this role, Lauren will work to develop small business loan relationships across the Banks' market areas.
Most recently, Lauren was a Commercial Portfolio Administrator at Chelsea Groton Bank. Prior to that, she was a Commercial Credit Manager at Charter Oak Federal Credit Union.
"Lauren excels in evaluating the details of her clients' operations and guiding them through any obstacles in order to help them achieve their business goals," said Rich Balestracci, Senior Vice President, Commercial Lending Department Manager at Chelsea Groton Bank. "Her past experience on both the credit side and in commercial lending will make her an invaluable resource for small business owners in need of financing."
Lauren lives in Stonington, CT with her husband and daughter. She is a member of the Southeastern CT Women's Network and actively attends business networking events.