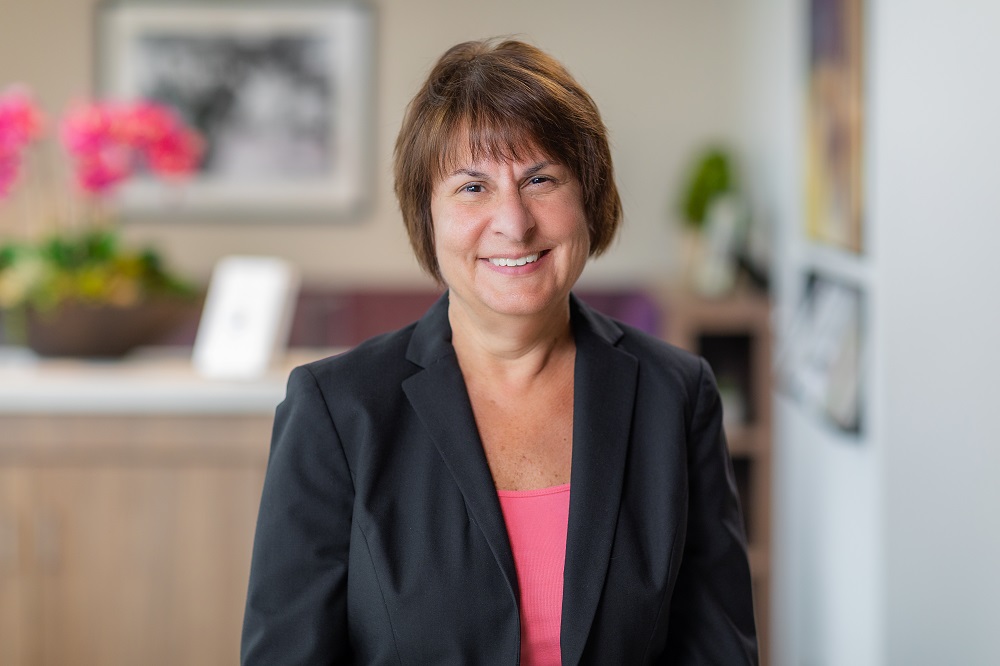 Not everyone can say they have worked at one place their whole career, but after 43 years, JoAnn Lynch is saying goodbye to the place she's worked since high school. While she's sad to say goodbye, JoAnn's looking forward to spending time with her grandkids and family in retirement. Learn more about JoAnn and stop by the Sprague branch to say farewell on Friday, May 19th!
1. How did you get your start at Chelsea Groton 43 years ago?

When I graduated from high school, I wasn't sure what I wanted to do. A neighbor encouraged me to apply at what was then Chelsea Savings Bank and I started working in the downtown Norwich Branch. I ended up enjoying working with the customers and the rest is history.
2. What is your favorite part about working at CGB?
My favorite part is knowing that I can make a difference in someone's life. Helping members reach their goals makes me happy. People appreciate the help achieving their dreams and that really means something to me.
3. What part of working at the Bank has surprised you the most?
Seeing the community in Sprague grow, as well as the bank, has been wonderful to see. I've been working in the Sprague community since 1986 and I love the branch, the town, and the community.
4. What motivates you at work?
Knowing everyday I can make a difference in someone's life motivates me. Also working with my team every day – we really are a family and enjoy working together. We support each other and are there for each other, so I'm really going to miss working with them.
5. How do you feel about retiring after the recent reinvention?
The reinvention was a lot of fun and the transition went really smoothly. I love hearing all the great comments from the community and how excited people are when they see the new space. I think the Branch is set up to do really well in the future. I live in Sprague, so I'll still be visiting.
6. Why would you recommend working at CGB?
There are lots of opportunities to grow at Chelsea Groton Bank and lots of resources to help you get where you want to be, professionally. The team at CGB helps you grow as a person and as a team member. I'm proud to have been a Chelsea Groton banker my entire career!