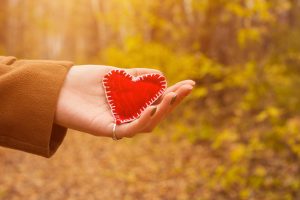 This fall, the Chelsea Groton Foundation awarded $244,000 to 37 non-profit organizations from Connecticut and Rhode Island. In addition, the Foundation made its second $50,000 installment of its $250,000 Founding Partner commitment to the Chamber of Commerce of Eastern CT Innovation Center. Inclusive of these donations, a United Way employee giving campaign match, Acts of Kindness program, and scholarships, the Foundation has provided over $590,000 to the community this year, and over $6.2 million in total grants since 1998.
The health and human services category received 39% of funds distributed, including grants to the Furniture Bank of SECT ($15,000), New London Homeless Hospitality Center, Inc. ($12,500), and Connecticut Foodshare ($10,000). Arts and culture organizations received 27% of giving, including $50,000 to the Garde Arts Center for Backstage Expansion, and also supported first-time recipients Friends of Harkness ($3,500) and Westminster Youth String Ensemble mentorship program ($2,000). Educational projects accounted for 12% of giving; economic development received 10% of funding, including $25,000 to the Women's Business Development Council for their matching grant program; and housing-specific causes received 9%.
"One of the best parts of being a mutual community bank is having the ability to put profits right back into the communities we serve. Each year, we review hundreds of requests for funding from incredible organizations working to support the wonderful people in our region," shared Anthony A. Joyce, III, President and CEO of Chelsea Groton Bank, and President of the Chelsea Groton Foundation. "Through our Foundation, we've been able to respond to these needs in a big way for the last 25 years, and we look forward to continuing to make a positive impact through community giving for many years to come."
The Foundation typically reviews applications and awards grants two times per year. Each year, the Bank and Foundation support more than 300 local organizations through monetary gifts, grants, sponsorships, scholarships, and employee volunteerism. More information, including a list of all fall grant recipients is available at chelseagroton.com/CGFoundation. Online applications for the 2024 spring cycle will be available in January.