Independent Banker magazine, the award-winning monthly publication of the Independent Community Bankers of America (ICBA), unveiled its annual ICBA 40 Under 40: Emerging Community Bank Leaders list. The award recognizes the nation's up-and-coming community bank innovators and influencers who represent the future of the industry. Alexis Kahn, VP, Cash Management Sales Manager at Chelsea Groton Bank was named to this year's list.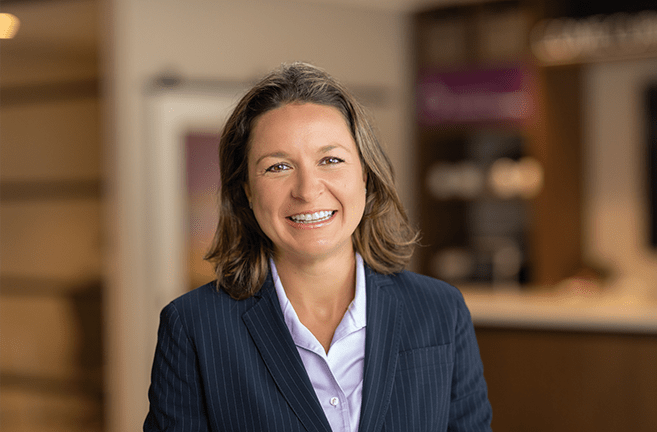 "ICBA congratulates Alexis Kahn on this well-deserved recognition," ICBA President and CEO Rebeca Romero Rainey said. "Alexis is part of an accomplished and dedicated group of community bank professionals selected this year for her skill, resolve, and dedication to serving their customers and community. We celebrate Alexis on this accomplishment and wish her continued success as she continues to grow as a community banking leader."
The feature story in the June issue of Independent Banker highlights how the 40 Under 40 honorees have overcome challenges and answered calls for innovation while staying true to the guiding principles that make community banking special. Chosen from hundreds of entries, candidates were judged on their character, leadership, community involvement, and innovation. Bank technology services provider FIS, of Jacksonville, Fla., sponsored this year's program.
"Being placed on ICBA Independent Banker's 40 under 40: Emerging Community Bank Leaders List, along with so many remarkable community leaders, is a wonderful honor," said Kahn. "I'm a proud community banker and I am grateful for the opportunity to make a positive impact on the lives of my neighbors, businesses and community organizations here in Connecticut."
Alexis and her team support clients by helping to identify and onboard cash management and account structure solutions that will optimize their business banking needs. When not working, she is an active volunteer with Horses Healing Humans in Stonington, serves as Chair of the North Stonington Sustainability Committee, is a member of Fairview's Gala Planning Committee and the Norwich Rotary, and also serves on the Chelsea Groton Foundation Board.
"Alexis has earned her spot on this impressive list of community banking leaders," Lori Dufficy, EVP, Chief Experience and Engagement Officer said. "Her devotion to our bank's mission of service serves as an inspiration for our team and has earned her the respect of colleagues and customers. We at Chelsea Groton Bank are delighted to see Alexis receive this industry accolade in appreciation of her service to our community bank and the community we serve."
About ICBA
The Independent Community Bankers of America® creates and promotes an environment where community banks flourish. ICBA is dedicated exclusively to representing the interests of the community banking industry and its membership through effective advocacy, best-in-class education, and high-quality products and services.
With nearly 50,000 locations nationwide, community banks constitute roughly 99 percent of all banks, employ nearly 700,000 Americans and are the only physical banking presence in one in three U.S. counties. Holding nearly $5.9 trillion in assets, over $4.9 trillion in deposits, and more than $3.5 trillion in loans to consumers, small businesses and the agricultural community, community banks channel local deposits into the Main Streets and neighborhoods they serve, spurring job creation, fostering innovation and fueling their customers' dreams in communities throughout America. For more information, visit ICBA's website at www.icba.org.