Chelsea Groton Bank has officially opened its doors at the new Loan Production Office (LPO) at 273 Hebron Avenue, Glastonbury. Lending personnel are based at the LPO to better assist individuals, families and businesses in Hartford County with finding financial solutions that best meet their needs. The Lending Center offers convenient hours of operation: Monday – Friday, 8:30 am – 4:30 pm, and evenings and weekends by appointment, call 860-934-1300.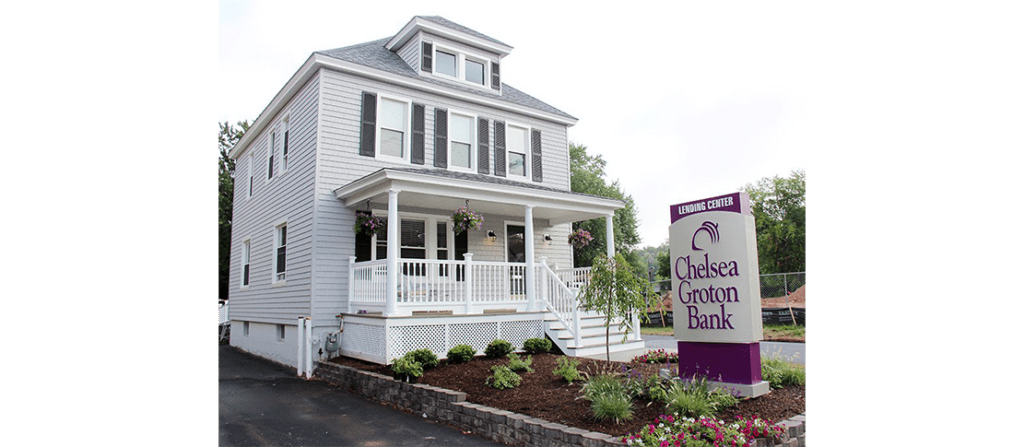 "Chelsea Groton Bank has been looking forward to the opportunity to have a physical presence in Hartford County, after many years of working with residents and businesses in the area," said Michael Rauh, President and CEO of Chelsea Groton Bank. "We are excited to be up and running in Glastonbury, and look forward to serving the individuals, businesses and surrounding communities through our wide offering of competitive loan products, as well as our time, expertise and financial resources."
The Chelsea Groton Lending Center is continuing to hire residential lending experts and a commercial loan officer to support the staff already in place at the LPO. Details about available positions can be found here.
Chelsea Groton Bank purchased the Lending Center building on June 9. Since that time, the Bank has made cosmetic improvements to the interior and exterior. Prior to the purchase of the building, the Connecticut Department of Banking approved the opening of the LPO. The approval process included a thorough review of Chelsea Groton's application and a 10-day public comment period.