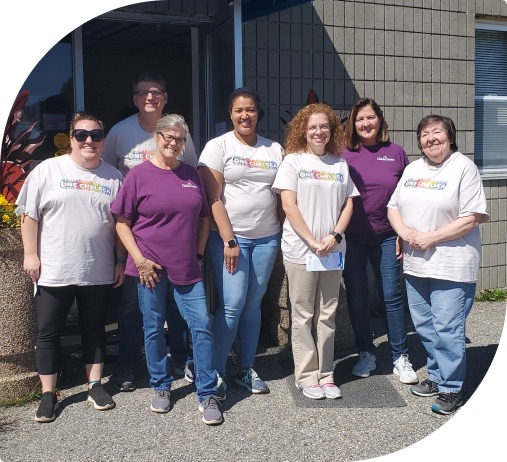 Over the last few days, you may have seen concerning news related to two large bank failures. As a mutual bank, we want to provide you with a brief update on Chelsea Groton Bank's business model and how FDIC insurance works.
Chelsea Groton Bank's business model does not include specialized services like cryptocurrency and venture capital. Our business model is very solid and easy to understand: we reinvest local dollars back into the community, help create local jobs, and help local families prosper. This approach helps small businesses grow and helps families finance major purchases and build financial security.
For these reasons, Chelsea Groton Bank remains highly capitalized and well-positioned to continue to serve our customers and community. We were chartered 169 years ago and expect to serve this community for generations to come.
Why our customers can feel especially good about Chelsea Groton Bank:
Bauer Financial, the Nation's Premier Bank Rating Firm, has given Chelsea Groton Bank their highest 5-Star rating for 116 consecutive quarters (continuously since September 1994), earning our mutual bank the additional distinction of being a "Best of Bauer Bank". Chelsea Groton Bank has earned these superior ratings because it excels in areas of capital adequacy, profitability, loan quality and more.
Established in 1854, Chelsea Groton Bank has been a source of strength and stability for the community for 169 years. Whether at a branch, on the phone, through the video banking app, or online at chelseagroton.com, 5-Star rated Chelsea Groton Bank is ready, willing, and able to serve the individuals, businesses, and organizations throughout the region.

As the largest mutually-owned community bank in Eastern Connecticut, we take pride in our relationship-based business model focused on building long-term trust with our customers.
In light of the recent situation with two large bank failures, Signature Bank and Silicon Valley Bank, it's especially important to know that nobody has ever lost a dime of FDIC-insured deposits up to $250,000. Furthermore, the regulators have shared, "all depositors of Silicon Valley Bank and Signature Bank will be made whole, no losses will be borne by the taxpayer."
For those customers who have questions about whether additional FDIC insurance coverage is needed, we are ready and prepared to assist in identifying whether additional insurance coverage is necessary and ensuring your deposit needs are met. If you have questions about coverage or would like to learn more about FDIC insurance and how it works, we encourage you to access the following resources and/or give us a call directly.
Understanding Deposit Insurance
FDIC Deposit Insurance FAQs
FDIC Calculators
Thank you for your continued loyalty and confidence in us. Please call our Customer Care Center at 860-448-4200 if you have questions about your financial situation.