Aline Soulor, Customer Solutions Manager of Chelsea Groton's Salem Branch is ready to hang up her banker's hat. She is looking forward to spending time with her seven grandchildren and wintering in Florida in retirement!
How did you get your start at Chelsea Groton 40 years ago?
I was hired through a work study program in high school through an accounting program. When I started, you couldn't handle cash until you turned 18, so I did the stuff that tellers didn't want to do. I counted money and shredded documents, things that get done automatically now. It's amazing to see what we can do now, that we couldn't do when I first started. I'm so grateful I had the experience I did because now I have the background on why we do things the way we do them now. I can explain to new team members why we have certain processes and procedures in place and the improvements that have been made and why they were made.
What is your favorite part about working at CGB?
It's a combination of the environment, not just employees or the bank but also the customers. Over the years, I have gotten to know our members, watched them grow and reach different life goals. Knowing how much you helped them is so heartwarming and exciting.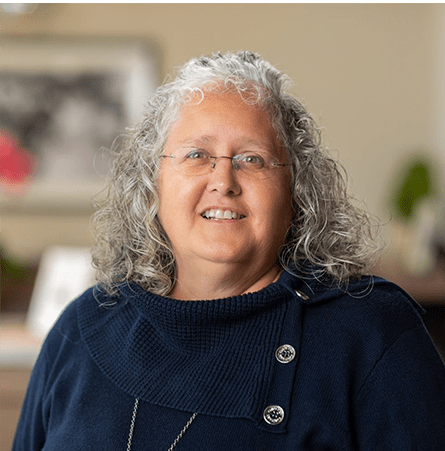 What part of working at the Bank has surprised you the most?
To be here this long has been surprising. I started working at Groton Savings Bank and to see the bank grow and change has been great. When I started, we only had a few branches, and a small staff. To be able to see the bank grow and become a leader in the community has been amazing to be a part of.
What motivates you at work?
Knowing every day that I can do something for someone – either big or small. I enjoy my time working with my team too; they are my family away from home. I look forward to coming in each day, because the possibilities for what will happen are endless.
How do you feel about retiring after the recent reinvention?
I've been in the Salem Branch for 18 years and it was really important to me to make sure our customers and team members were comfortable with the transition and in good hands. The reinvention has been great, and I definitely wanted to be here to make sure the transition went smoothly.
Why would you recommend working at CGB?
The opportunities to grow at Chelsea Groton are endless. If you want to do something, the Bank can help you get there. There is so much room to grow individually. The Bank offers educational opportunities to team members at all levels to help employees learn more and go further in your career.
Aline's friendship, wealth of knowledge, and love of CGB will be greatly missed! Be sure to stop by our Salem Branch and wish Aline Soulor well on this next chapter in her life.