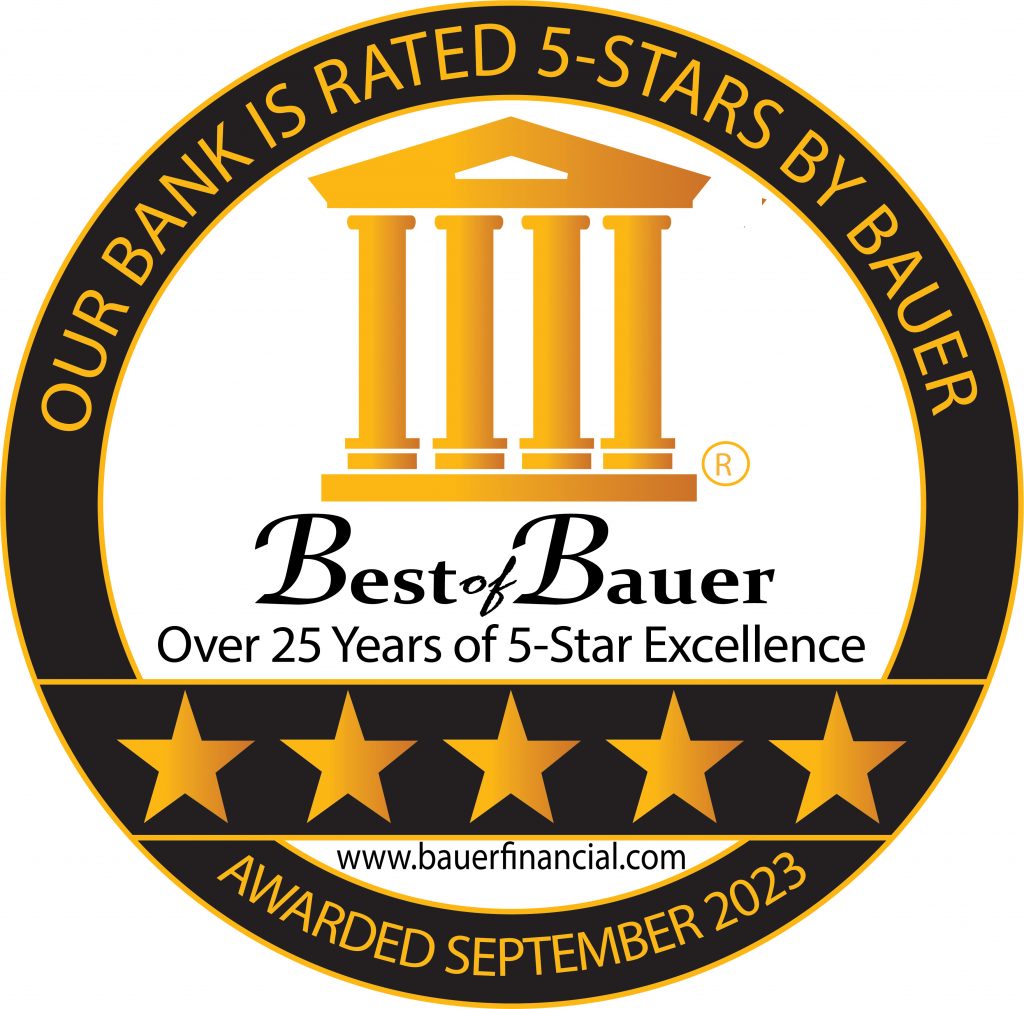 BauerFinancial, Inc., the Nation's Premier Bank Rating Firm, is pleased to announce that Chelsea Groton Bank has once again earned its top (5-Star) rating for financial strength and stability. Having earned Bauer's (5-Star) rating continuously for 118 quarters, Chelsea Groton Bank has also earned Bauer's highest designation as a "Best of Bauer Bank". This designation is reserved solely for banks that have earned this top rating for a minimum of 25 years consecutively. Bauer rates every federally insured U.S. chartered bank with the same strict standards.
"As a community bank, Chelsea Groton Bank keeps its focus on consumers, small businesses, and the community it serves," remarked Karen Dorway, president of BauerFinancial. "The employees of Chelsea Groton Bank are living and working by your side in the local community. They are unflinchingly by your side to help you achieve goals, big and small."
The Bank holds 20.10% of the deposit market share in New London County, more than any other financial institution with a physical location in the County's footprint, including national and regional banks.*
Chelsea Groton Bank has been a dedicated banking partner for the community for 169 years. Making connections and supporting this community is what it has done successfully since 1854.
*Offices and Deposits of all FDIC-Insured Institutions Deposit Market Share Report, June 30, 2023.
About BauerFinancial, Inc.
BAUERFINANCIAL, Inc., Coral Gables, Florida, the nation's leading independent bank and credit union rating and research firm, has been reporting on and analyzing the performance of U.S. banks and credit unions since 1983. No institution can pay for or opt out of a BauerFinancial rating. Star ratings are all available for free at bauerfinancial.com.